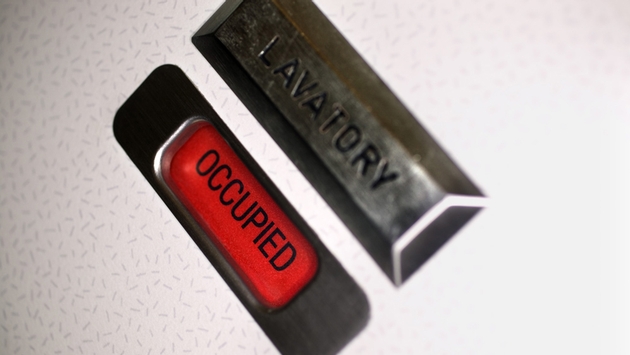 By Patrick Clarke
Perhaps in an effort to entertain and likely get something off of his chest in one fell swoop, a Norwegian flight attendant informed passengers aboard a Monday flight from Paris to Stockholm that a couple had been discovered fornicating in the plane's bathroom, the Local reported.
The flight attendant, who broke the news in Swedish from the cockpit upon landing, stopped short of pointing out the two passengers.
"He said something like 'we'd like to send our best wishes of happy reproduction to the couple that ventured into the toilet earlier on,'" a Swedish passenger told the Local. "People around the plane started cheering and laughing and there was a lot of gossiping about who it could have been."
Meanwhile, some English or French speaking passengers were likely left confused by the message.
The couple remain anonymous and its unclear how the flight crew found out about their antics. Norwegian confirmed to the Local that a member of the cabin crew delivered the message, but would not offer any other comment regarding the incident.
Nonetheless it's safe to say the couple's mile high initiation went much smoother than previous attempts. Recently, there have been several incidents in which passengers were caught in the act, and in some cases, charged with committing a crime.
The New York Daily News reported a 26-year-old woman was convicted of committing an indecent act along with several other charges earlier this year stemming from a sexual act aboard an Air Canada flight in 2014.