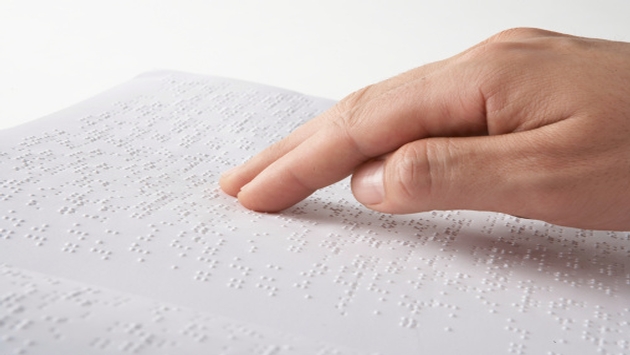 By Michael Isenbek
Abu Dhabi Police (ADP) representatives officially presented 100 Braille tourism brochures to a local humanitarian organization in an effort to properly welcome blind and visually-impaired vacationers to the emirate, the ADP announced in a news release.
The Zayed Higher Organization for Humanitarian Care and Special Needs is the first agency to become involved in this effort to improve accessibility in Abu Dhabi.
As per the news release, the brochures (50 in Arabic and 50 in English) will acquaint visually-impaired and blind visitors to the emirate along with the services provided by the Tourism Police Section at the Criminal Investigation Department (CID).
Lieutenant Colonel Muzeed Al Otaibi, chief of the Tourism Police Section, outlined the various sections of the brochure in the release.
They include an introduction to the Tourism Police and their objectives, how to call for help, report loss of property and communicate with tourism-pertinent authorities. There's also information on tourist attractions, places of worship, hotels, transportation, local customs and laws, and a long list of important phone numbers.
Colonel Dr. Rashid Mohammad Borshid, head of the Criminal Investigation Department (CID) noted in the release that the Braille brochures are part of a larger program known as the "Plants of Hope" initiative, which was launched by Lt. General H.H. Sheikh Saif Bin Zayed Al Nahyan, deputy prime minister and minister of interior. Borshid said the initiative "aims to support and care for people with disabilities, provide them with a decent life and integrate them into the society."
Borshid added, "(This initiative) also contributes to enhancing the evolving nature of Abu Dhabi's tourism offering."
A group of blind individuals inspected the brochure, and "expressed their thanks and appreciation for Abu Dhabi Police for sponsoring this noble humanitarian project," the release said.
Steele Luxury Travel
www.SteeleTravel.com