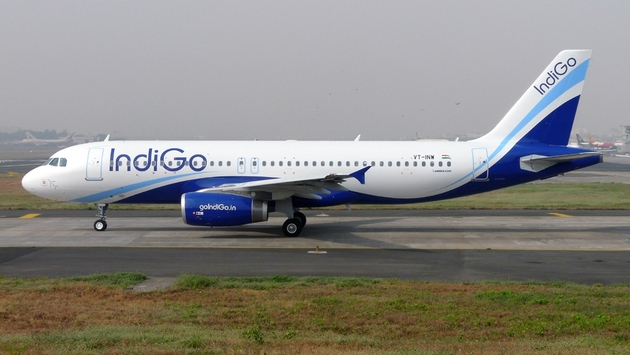 By Rich Thomaselli
Last month, airplane manufacturer Boeing came out with its future forecast, saying the world will add 38,000 airplanes to the global fleet over the next 20 years — meaning a need for 558,000 new commercial airline pilots and 609,000 new commercial airline maintenance technicians.
Ironically, since that forecast came out, it's been Airbus, Boeing's chief rival, who got the first big order for the future.
Airbus announced that its verbal agreement last year with Indian budget carrier IndiGo Airlines is now reality — the carrier has ordered 250 A320neo Family jets.
Aditya Ghosh, President of IndiGo, said in a news release, "This new order further reaffirms IndiGo's commitment to the long-term development of affordable air transportation in India and overseas. The additional fuel-efficient A320neo aircraft will enable us to continue to bring our low fares and courteous, hassle free service to more customers and markets and will create more job opportunities and growth. The IndiGo team is even more energized and excited than ever before to herald this new phase of our growth for many years to come."
IndiGo placed an order in 2005 for 100 A320s, which have all now been delivered. In 2011 IndiGo became the first Indian operator to commit to the A320neo.
"It fills us with pride that IndiGo, India's largest airline and one of the early launch customers for the A320neo, is coming back for more of our benchmark aircraft," said John Leahy, Airbus chief operating officer, customers. "This order confirms the A320 Family as the airliner of choice in the most dynamic aviation growth markets."
Boeing's forecast last month showed that over a 20-year period, projected demand for new pilots and technicians by region includes 226,000 pilots and 238,000 technicians in Asia-Pacific.
Steele Luxury Travel
www.SteeleTravel.com