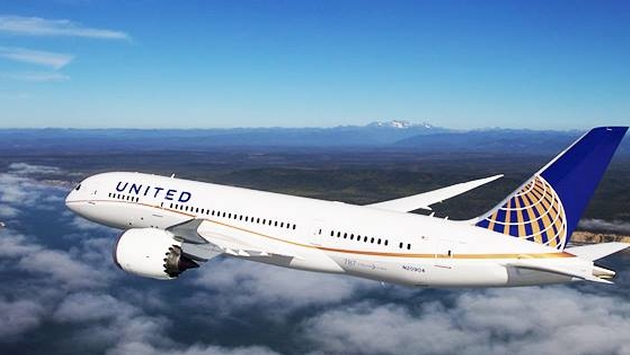 By Rich Thomaselli
In the wake of the surprising resignations of CEO Jeff Smisek and two other high-ranking executives at United Airlines, the carrier has installed Oscar Munoz as its new chief executive.
Munoz has extensive blue-chip company experience, but not airline experience.
So we thought here at TravelPulse.com we'd give him a few bullet points to ponder. Here are five things we'd like to see Munoz address.
(In no particular order)
1) BRING IN A NEW INFORMATION TECHNOLOGY GUY
It's how many years now past the merger with Continental? One Direction wasn't even Half a Direction, it's been so long. Which means your computer systems should be running flawlessly. Instead, United's main website went down for almost two hours on Tuesday, the same day you took over for Smisek, Mr. Munoz. Embarrassing. Get your information technology people together or bring in a new IT guy.
2) DON'T BE SHY ABOUT ADDING MARKETS
You're making a profit now, United. Mimic your own instincts when it comes to adding new markets. You brilliantly said last week you would add routes to secondary cities in China due to the burgeoning economy there and potential for tourism. Do it in other big markets as well.
3) MORE GERSHWIN, PLEASE
Loved, loved, loved the United television commercials that featured George Gershwin's Rhapsody in Blue. They were fun and they were whimsical and the approach to the music fit whatever need was being conveyed to the consumer through the music. It never gets old. More of it, please.
4) GET US TO THE CHURCH ON TIME
If you haven't been told by now, Mr. Munoz – and you really should have – your new company doesn't exactly leave them rolling in the aisles from a customer service standpoint. A big reason why is your on-time performance, which is not good at all. United needs to get back to the very basic principle of getting passengers from Point A to Point B during the breadth of time that is listed on the customer's ticket.
5) BOW OUT, GRACEFULLY, FROM THE WAR ON THE GULF AIRLINES
Mr. Munoz, your new airline has joined forces with American and Delta in attacking the three major Persian Gulf airlines, saying they have accepted a combined $42 billion in government subsidies between 2004 and 2014 that have disrupted and distorted the marketplace for international travel. Unscrupulous, you and American and Delta say. Almost like, say, cutting an under-the-table deal with the head of the Port Authority of New York and New Jersey to reinstate a little-used route from Newark Airport to Columbia, South Carolina, where the head of the PA has a weekend home. Just sayin'.
Steele Luxury Travel
www.SteeleTravel.com