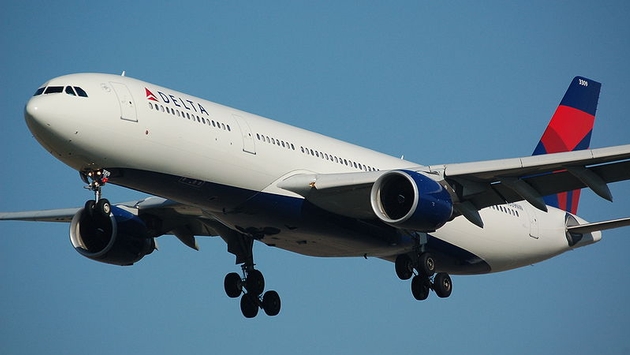 By Patrick Clarke
The senseless killing of Zimbabwe's Cecil the lion has sparked outrage across the globe.
Taking a definitive stance on the matter, Delta Air Lines announced Monday that it will officially ban the shipment of big-game trophies.
"Effective immediately, Delta will officially ban shipment of all lion, leopard, elephant, rhinoceros and buffalo trophies worldwide as freight," the airline said in a statement. "Prior to this ban, Delta's strict acceptance policy called for absolute compliance with all government regulations regarding protected species. Delta will also review acceptance policies of other hunting trophies with appropriate government agencies and other organizations supporting legal shipments."
The 13-year-old Cecil was reportedly lured off of protected land, killed and beheaded by hunters who were allegedly paid $50,000 by American Walter Palmer.
In a post on its official website, the Humane Society of the United States urged other airlines to follow Delta's lead by implementing similar policies. The organization pointed out that Lufthansa and Emirates both have similar bans in effect.
"Lions, elephants and the other species that make up the Africa Big Five belong on the savanna, not on the walls and in home museums of wealthy people who spend a fortune to kill the grandest, most majestic animals in the world," the organization's president and CEO Wayne Pacelle said in a statement. "Delta has set a great example, and no airline should provide a get-away vehicle for the theft of Africa's wildlife by these killers."
Delta's announcement comes while New York state senator Brad Hoylman prepares to propose a similar ban at the New York metropolitan area's three major airports.
TravelPulse's Rich Thomaselli reported that, if approved, the legislation "would bar the remains of threatened or endangered species from being shipped as cargo through John F. Kennedy International, LaGuardia, and Newark-Liberty International airports."
Steele Luxury Travel
www.SteeleTravel.com