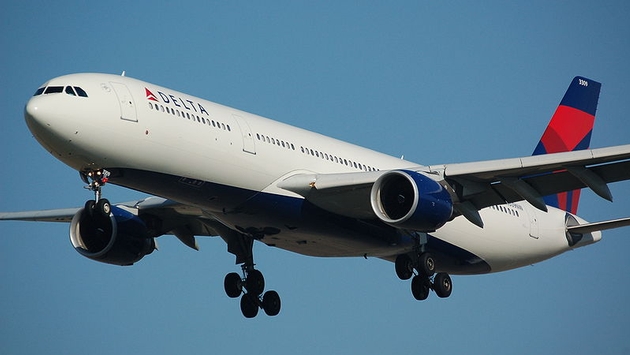 By Donald Wood
In a move Delta Air Lines Inc. claims is meant to boost productivity, the company is planning to cut the jobs of an unknown number of management and salaried employees.
In a report from Michael Sasso of Bloomberg.com, the job cuts are likely to impact support roles—like human resources and communications—instead of those working with customers at airports and those working on Delta's airplanes.
Delta spokeswoman Ashley Black said that the cuts are likely to take place at the company's locations all over the world, including its headquarters in Atlanta, but she would not provide any further details about the potential layoffs.
Black told Bloomberg.com, "We must continue to look for ways to improve productivity and stay nimble particularly given that revenue has declined this year. Over the course of the next few months, Delta will reduce some salaried positions while continuing to hire flight attendants, pilots, reservations specialists and other front-line employees."
The job cuts come at a time when Delta Air Lines and other airlines in the United States are still making plenty of money, even with the reported revenue losses related to available seat miles. Bloomberg analysts are reporting that Delta will likely reveal record third-quarter earnings during an Oct. 14 meeting, despite claims of revenue declining and the plans to cut jobs.
The news of potential job losses also comes on the heels of Delta announcing that many employees (office staff, ground crews and flight attendants) will be getting a 14.5-percent raise on Dec. 1. The cuts are already reportedly starting, according to PlaneBusiness.com.
Steele Luxury Travel
www.SteeleTravel.com