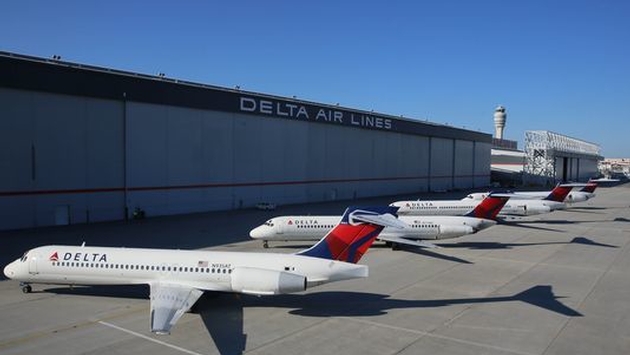 By Rich Tomaselli
Delta Air Lines has lost its bid to purchase a share in bankrupt Japanese budget carrier Skymark Airlines, as creditors opted for a plan from Japan-based ANA Holdings.
It's a tough blow for Delta, which was looking to increase its presence in Asia both with a partner airline and more coveted slots at Tokyo's Haneda Airport.
Reuters first reported the news of the decision.
Intrepid Aviation, a U.S.-based firm, proposed the plan to rescue Skymark, telling Business Insider, "Intrepid believes this plan offers the best opportunity to preserve Skymark as Japan's third-largest independent carrier and is in the best interests of the carrier's employees, suppliers and creditors," the company said in a statement.
Intrepid Aviation is Skymark's biggest creditor in the U.S., and Intrepid scoffed at a previous plan proposed by Skymark that would give control of the airline to ANA Holdings' All Nippon Airways.
Instead, it will now have to deal with a lesser bid by ANA, which said it will purchase a 16.5 percent share of Skymark as opposed to the 20 percent initially offered by Delta.
Currently, Japan's two biggest airlines, All Nippon and Japan Airlines, are partners with United and American, respectively. By owning a share of Skymark, Delta would have had rights to domestic landing gates as Haneda Airport, becoming the first foreign airline to earn that distinction.
For debt holders seeking to recoup their money, ANA is "less risky" than Delta, a creditor told Reuters ahead of the decision.
Steele Luxury Travel
www.SteeleTravel.com