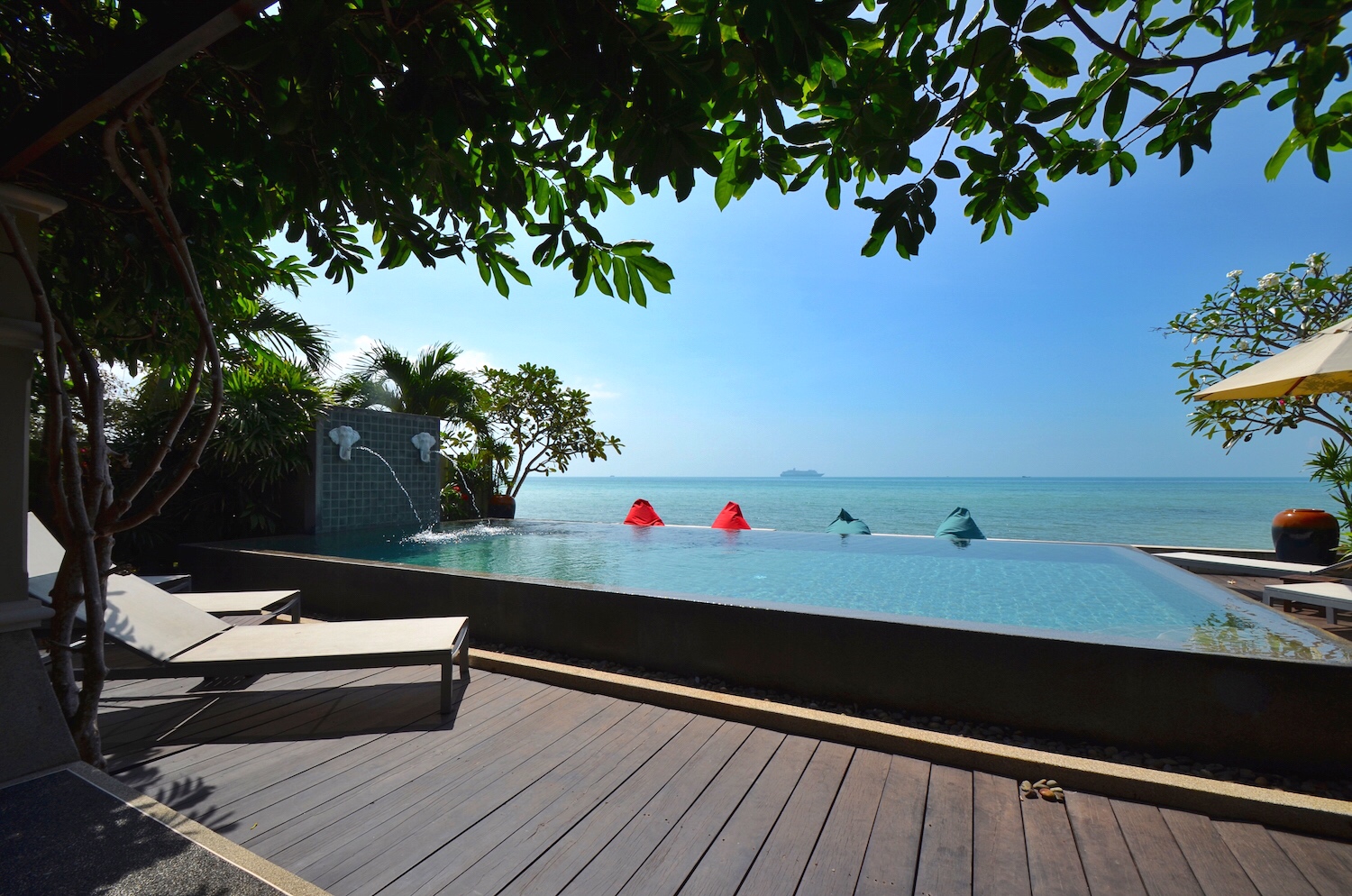 When it comes to searching for a tropical island paradise, we have Florida sitting pretty. We've got the Keys on one side, the Bahamas on the other side, the entire Caribbean due south — Just right in our southern backyard.
But would you mind if I suggested something a little further a field?
Arguably one of the most glam of Thailand's magical islands, Koh Samui is a puff of powder-white sand off the east coast of the Isthmus of Kra in the South China Sea. It also has the whole "tranquil tropical island getaway" thing down to a science, having come on to the travel radar only very recently, and whose developers uncharacteristically strove to keep original character of the place intact (as opposed to the heavily done-up Phuket).
Such is the case the Lemongrass Villa, one of the veritable jewels in the venerable crown of Koh Samui. And when you have a fully-furnished, private villa on a lush, leafy, and secluded beach with a seaside infinity pool, it is easy to see how the place came to be regarded so well. Let there be no doubt: this is a prestige address.
And I do mean that in a literal sense. This is not a hotel, nor even a resort. The villa is a vacation home rental, but one that pushes the envelope of luxury (there is a reason it is called a "villa"). In short, the Lemongrass is made for the traveler who wants to get away from it all — including other travelers. Let's face it — sometimes we go on vacations to get away from everything driving us up the wall in our everyday life. Sometimes, you just want to be alone and recharge the batteries…with maid service to boot.
Of course, you are not entirely off the grid; the Lemongrass is not a particularly your mobile devices will be as connected as they are in South Beach. Yet this is one of those places where "getting away from it all" really is the point of the deal. And while you are within walking distance of several spas to pamper you into oblivion, there really is no point: Remember that maid? She's a bit of a wonder-woman, as she doubles as an in-house masseuse.
Well played, Lemongrass. Well-played.
If this sounds like something up your alley, contact
lemongrassvilla.com
for more info or contact Steele Luxury Travel at 646-688-2274!