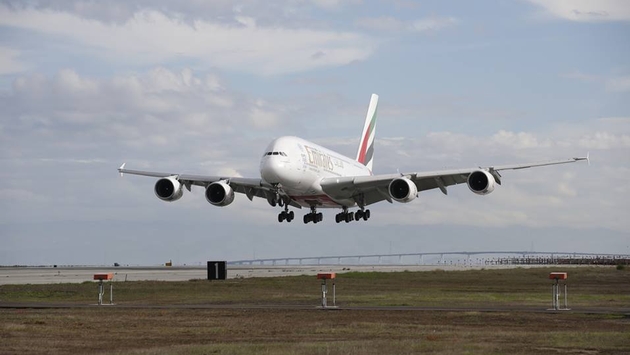 By Rich Tomaselli
Emirates Airlines today fired back at Delta, saying the carrier was way off base in blaming Middle East airlines for having to trim its Atlanta to Dubai route.
"Emirates rejects Delta's comment that Gulf airlines have somehow impacted their ability to maintain daily service between Atlanta and Dubai," an Emirates spokesman said in a statement to TravelPulse. "Delta has no head-to-head competition as they are the only airline to operate non-stop on this route."
Delta will end its daily non-stop service to Dubai in favor of four or five flights weekly starting Oct. 1. The airline said it was part of its previously announced overall plan to cut capacity to the Middle East and Africa by up to 20 percent, but a Delta spokesman added that "The reduction comes amid overcapacity on U.S. routes to the Middle East operated by government-owned and subsidized airlines."
Emirates said that's untrue.
"Industry data shows that average seat loads on Atlanta-Dubai has been consistently more than 85 percent, which clearly indicates that consumer demand or overcapacity is not the issue," the Emirates spokesperson said, citing Department of Transportation figures from January 2013 to December of 2014. "It is of course Delta's prerogative how they wish to allocate their fleet to routes, but their attempt to pin the blame on the 'Gulf carrier threat' is plainly a political play, or a thin excuse to prop up fares at a higher level by limiting capacity."
Delta, American and United prepared a 55-page report that they presented to the Obama administration earlier this year, alleging that Emirates, Etihad and Qatar airlines have received a total of $42 billion in government subsidies over a 10-year period.
One by one the Gulf carriers have denied the claim, saying what the U.S. airlines call subsidies are actually investments and loans that must be paid back.
Nonetheless, the U.S. carriers have asked the Obama administration to re-open talks on the Open Skies Agreements the country has with the United Arab Emirates and Qatar.
"Emirates currently operates passenger services to nine cities in the U.S.A. – New York JFK, Washington D.C., Boston, Chicago, Dallas/Fort Worth, Houston, Seattle, San Francisco and Los Angeles. All our flights are operated on a fully commercial basis, on efficient and modern Airbus A380 and Boeing 777 aircraft. The high average seat load factors of more than 80 percent on our U.S.A. services illustrates the consumer demand for our high-quality services to Dubai, and our ability to connect U.S. travelers and cities to many other points on our global network including more than 50 cities not served directly by any American carrier," the Emirates spokesperson said.
Steele Luxury Travel
www.SteeleTravel.com