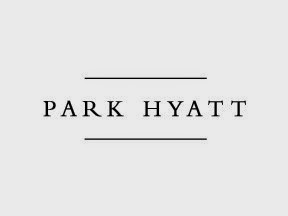 Hyatt Hotels Corporation announced today that a Hyatt affiliate has entered into a management services agreement with five-star Empreendimentos Imobiliários Ltda for a Park Hyatt hotel in Foz do Iguaçu, Brazil. Park Hyatt Foz do Iguaçu will become the first Park Hyatt hotel in Brazil and is expected to open in 2017.
Park Hyatt Foz do Iguaçu will be located in the city of Foz do Iguaçu, Paraná in southwest Brazil. The city is home to Iguaçu National Park, a world heritage site that is world-renown for its waterfalls aptly named Iguaçu Falls. The national park shares its borders with Paraguay and Argentina, making it a coveted resort, eco-travel and meetings and incentives destination.
The hotel will be an important component of a mixed-use development that will be situated on a 98-acre parcel of land located on the riverbank of the Iguaçu River. The development will also include 30 Park Hyatt-branded two and three-bedroom homes, residential sites for single-family homes and a 25 acre protected nature reserve.
Park Hyatt Foz do Iguaçu will offer the brand's signature personalized services with 170 luxury rooms and suites, four restaurants and bars, a spa, a fitness center, an outdoor pool, and more than 16,146 square feet (1,500 square meters) of meeting and event space. The hotel is located 15 minutes from downtown Foz do Iguaçu and approximately six miles (10 kilometers) from Foz do Iguaçu National Park.
"In recent years, Hyatt has made a concerted effort to expand its brand presence in Brazil, and we couldn't be more pleased to introduce the Park Hyatt brand in this world-class destination. We believe the brand's reputation for personalized luxury and sophistication will be a welcomed offering to guests traveling to Foz do Iguacu," said Pat McCudden, senior vice president, real estate and development, Latin America and Caribbean for Hyatt. "The development of the Park Hyatt Foz do Iguaçu is a significant step in our efforts to enhance guest loyalty by expanding the presence of Hyatt-branded hotels around the world to destinations where our guests are traveling."
"We are delighted to work with Hyatt on this new development, which we believe will enhance Foz do Iguaçu as a premier destination for leisure and group travel," said Armando Nasser, president, Fenicia Group S.A. "Hyatt shares our vision for creating a new sophisticated resort offering for travelers. We wish that our guests' journey goes beyond the natural wonders of Foz do Iguaçu so they can also enjoy the enriching and memorable experiences Park Hyatt is known for creating." 
The Park Hyatt brand recently debuted its global flagship hotel, Park Hyatt New York, in Manhattan at 153 West 57th Street between Sixth and Seventh Avenues, which is within walking distance to Central Park and across the street from historic Carnegie Hall.
The hotel marks a significant milestone for the Park Hyatt brand, giving it representation in a key market and boosting the brand's global visibility.  In Latin America and the Caribbean, Park Hyatt hotels are located in Argentina with Palacio Duhau – Park Hyatt Buenos Aires and Park Hyatt Mendoza.  In addition, Park Hyatt hotels are under development in Los Cabos, Mexico, the Riviera Maya in Mexico, and St. Kitts in the Caribbean.
Hyatt is currently represented in Brazil by Grand Hyatt São Paulo, a full service, luxury hotel. Currently, Grand Hyatt Rio de Janeiro is under construction and is scheduled to open in late 2015 in Rio de Janeiro's Barra da Tijuca borough. In addition, Hyatt Place São José do Rio Preto is under design and it is scheduled to open in mid-2016 in the northwestern area of the state of São Paulo.
Hyatt continues to grow its portfolio across all brands globally. As of June 30, 2014, the Company's executed contract base consisted of approximately 240 hotels or approximately 54,000 rooms. For more information, please visit www.hyattdevelopment.com.
Steele Luxury Travel
www.SteeleTravel.com