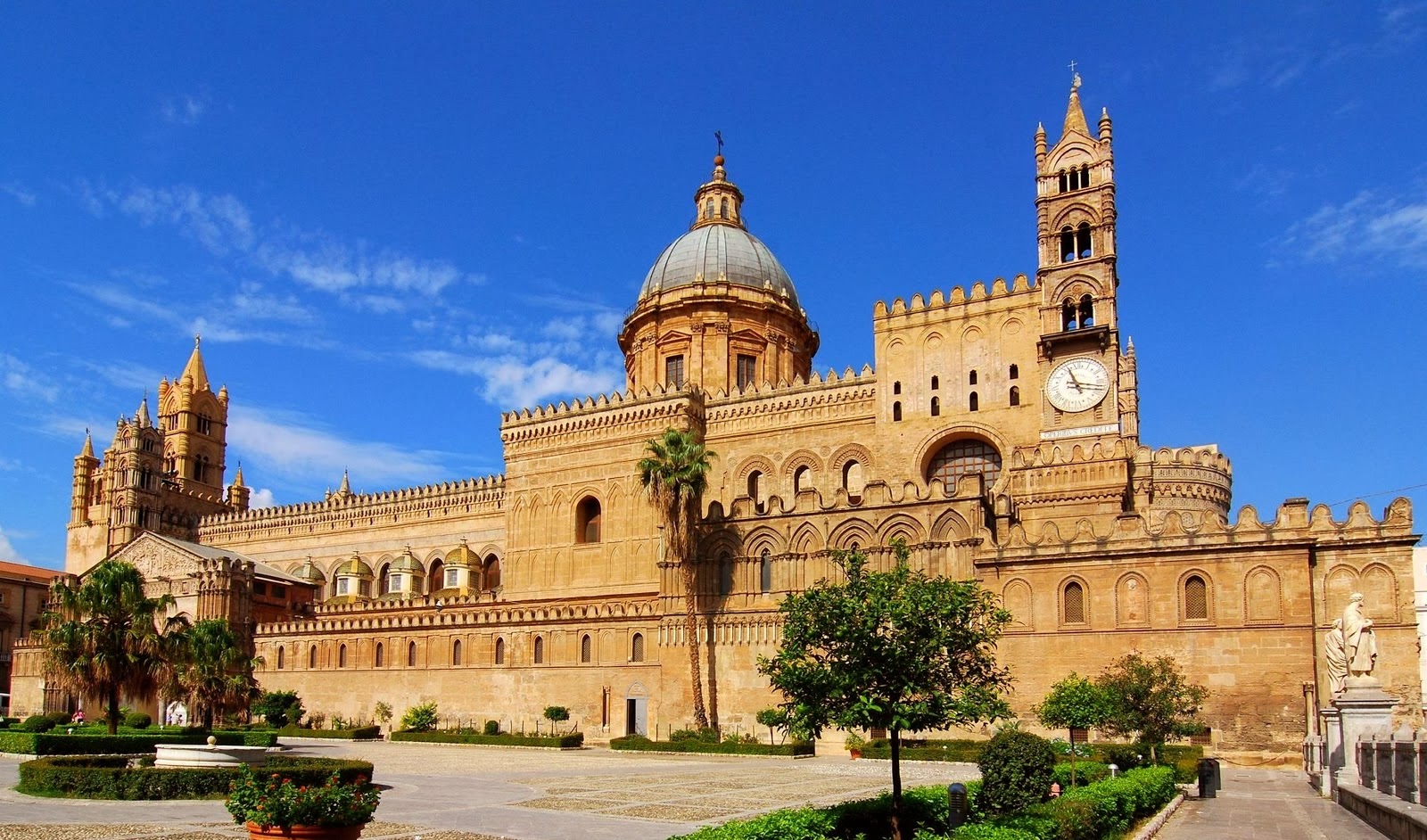 Newsflash: There is a lot more to Italy than Rome, Florence, and Venice.
Palermo, the capital of the Italian island of Sicily, made headlines in 2013 when it ushered in its first gay mayor. While very much a part of Italy, Sicily, at the "toe" of the boot-shaped landmass continental Italy forms, has a rollicking history that gives the island its own character, and for that matter, its own dialect. Its position, almost dead center of the Mediterranean in all directions, gives it a not only idyllic setting but a Goldilocks climate neither too hot nor too cold, and as a result, some of the best beaches in the region.
While arguably, and dubiously, most famous for its entrenched mafia, Palermo is almost 3000 years old, with Greeks, Carthaginians, Romans, Germanic tribes, Byzantines, Arabs (who laid out the city street grid), and Normans all leaving their mark. Needless to say, Palermo got around. However, all those bedfellows makes the city an amazing place to walk through and discover.
Sadly, being at the Italian periphery both with regards to geography and politics, the city tends to be left off the usual tours, which is a disservice. The Palazzo dei Normanni, Ziza, and Cuba are today museums, but are, outright, some of the most magnificent royal residences in Europe, and the Piazza Pretoria is picture-perfect for people watching. The Botanical Garden is top-notch, the shows held at the Politeama Theater hit their mark every time. For those with a ghoulish bend to them, the
Via dei Decollati, or "Street of the Beheaded People," is a must, because where else can you find a painting of Jesus with a triangular halo that looks disturbingly like a guillotine, surrounded by what looks like an array of severed angel heads?
Moving right along, if there is a downside, it is that because Palermo is a smaller city, venues like Cha, Lido Isla Blu and Gatto Nero pull double-duty for both the gay and straight crowds depending on what night it is. That being said, the one dedicatedly gay bar in Palermo, Exit, knocks it out of the park, and for the record, Palermo does have a Pride (in June, and has a hysterical commercial for it of two women tussling over "gay laundry detergent." Really). The city is trying very hard to push its way into the gay market or, at least, bite into the lion's share of business Rome gets. Whether or not the gay-mayor thing had anything to do with it, go to visitpalermo.it and the great big rainbow flag is pretty hard to miss.