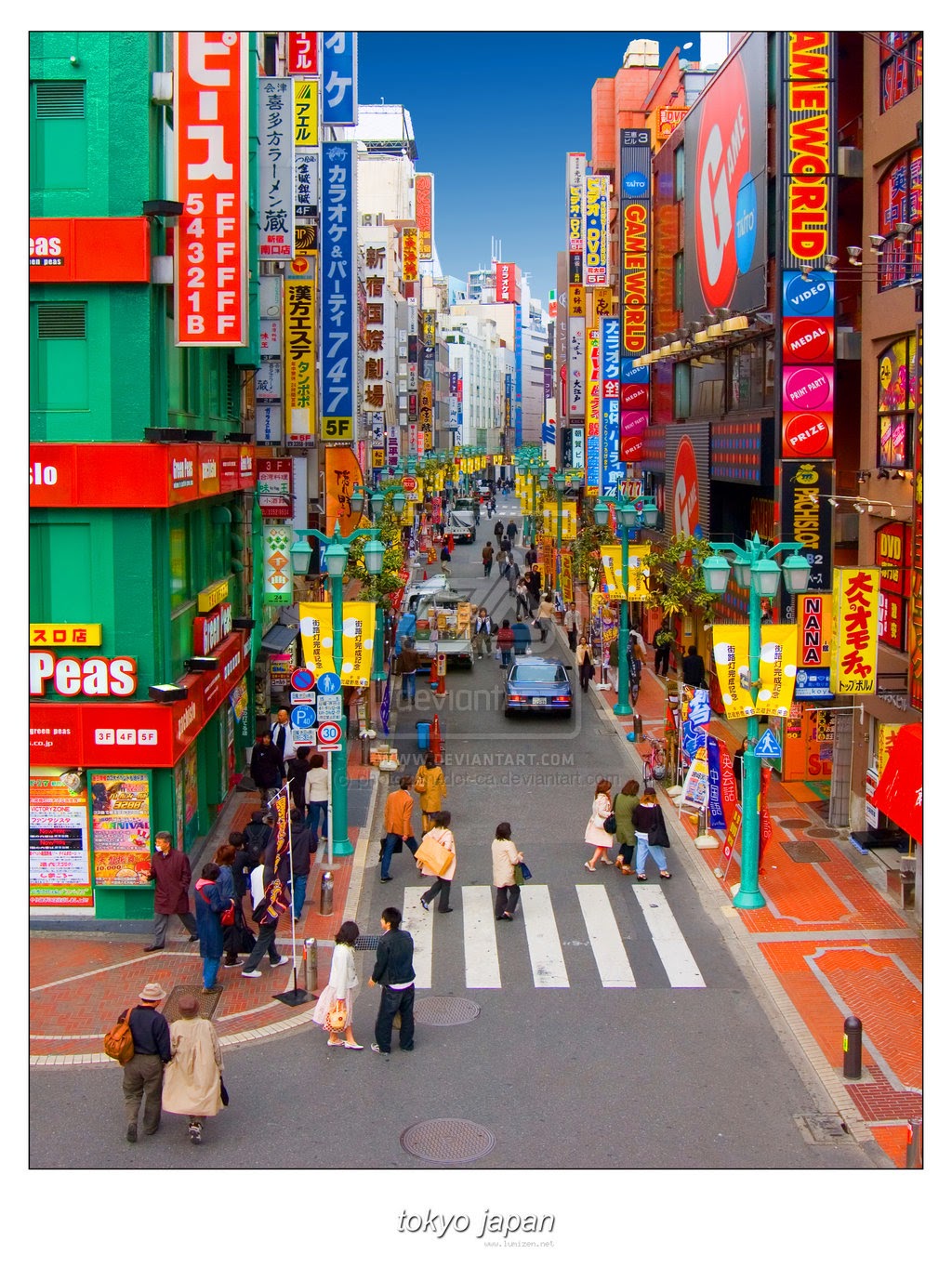 First thing to hit in Tokyo is the humidity. The second thing is the thought, "This is a HUGE city…"
Navigating gay life in the Japanese capital is difficult…because so much else gets in the way. Composed of 23 wards, 39 municipalities, 844 square miles, and a staggering 13 million people, if there is one city that can throw you, Tokyo is it. Tokyo is so big that a taxi driver in the south will have no idea how to get to an address in the north, and if you a feel an earthquake in the east, you can call your friend in the west and give a head's up since he will not have felt it yet.
So let's narrow it down. I mentioned wards; these are like sections of the city, much like South Beach is of Miami, but far more institutionalized. Addresses in Japan work from the biggest to the smallest, and the ward is vital part of finding your way around (particularly since a lot of streets are not named) Each ward is like its own community, and for gay travelers, the ward of Shinjuku is the place to be. And happily, it is easy to spot—just look for the tallest buildings and voila!
Shinjuku is the undisputed gay capital of Japan. But with a city this size, you still have to get specific, so get used to rattling off "Shinjuku Ni-Chome" (say it "nee cho-may"). This is the gayest of the gay.
The upside is that Shinjuku Ni-Chome is easy to get to. The downside is all the clubs and bars fit maybe around a dozen people or so. Tokyo is not only one of the most crowded of cities, it is also one of the most expensive. Nothing can afford to get too expansive. Expect a pub crawl between Dragon (the bartenders are the leading porn stars of Japan),
Advocates, Arty Farty (known for the drag shows), Rehab, and GB.
Now, a few things you gotta know. A marvelous transformation will take a hold of you on your trip; when you land in Haneda Airport you will find that you have become completely illiterate. Japan is making a concerted effort to make English a part of its character, but this country has not one, not two, not three, but FOUR alphabets that they use all at the same time. Yes, Japan does not make it easy…for natives and ex-pats alike.
Also, the subway stops at midnight. Unless your hotel is in Shinjuku, you run the risk of getting stranded until 6 AM when everything starts again. If you get stuck, just find a Denny's. That's not a plug—Denny's is the only restaurant chain open 24 hours in the whole country. And at 4 AM, it's the best site of people-watching on the planet.