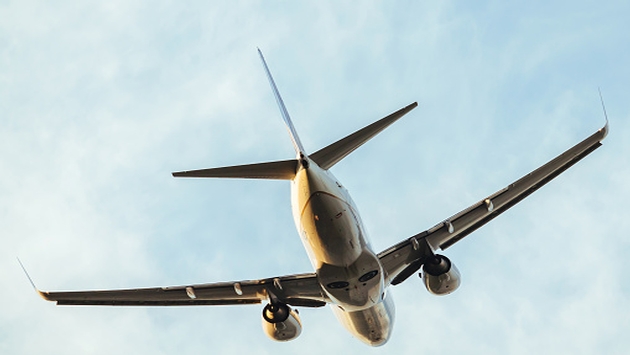 By Rich Tomaselli
Four U.S. airlines have banded together to support Persian Gulf carriers in a dispute over the Open Skies Agreement.
JetBlue Airways, Hawaiian Airlines, FedEx and Atlas Air have formed the U.S. Airlines for Open Skies Coalition, a show of force against the three major domestic carriers — American, Delta and United — who have alleged that Emirates, Etihad and Qatar have skewed the international travel marketplace by accepting subsidies from their respective governments.
The new coalition sent a letter to the Obama administration urging the government not to re-open talks on the Open Skies Agreements, which allows airlines to fly to any country without restrictions.
"We thought it was important that the government understand that there are many different voices in this choir," JetBlue general counsel James Hnat told reporters Monday.
The Partnership for Open and Fair Skies, which represents American, Delta and United in the fight against the Gulf carriers, dismissed the new coalition and said about 67 percent of the public comments received by the government backed their contention that the Open Skies policies should be revisited. The docket for public comments closed on Monday.
But Hawaiian CEO and President Mark Dunkerley said just because American, Delta and United are the three biggest carriers in the country doesn't necessarily mean their opinion is the end-all.
"The Big 3 do not speak for all, or even most, U.S. airlines," Dunkerley said. "Our coalition believes that the United States should honor its Open Skies commitments, which opens markets for U.S. carriers, promotes competition on international and domestic routes, and facilitates U.S. exports."
"The Big 3 say that they support Open Skies, but the actions they recommend would undermine it," said FedEx CEO and President David Bronczek. "Those actions would breach our Open Skies agreements, provoke retaliation against U.S. carriers, and raise serious doubts about whether the United States is a reliable Open Skies partner."
U.S. Travel Association President Roger Dow, a supporter of the current Open Skies agreements, welcomed the new coalition.
"It sends a potent message that not only does the business community overwhelmingly oppose what the Big Three and their unions are trying to do to Open Skies — but even major elements of their own industry disagree with them as well," Dow said. "Atlas Holdings, FedEx, Hawaiian Airlines and JetBlue have been valuable partners from close to the beginning of the Open Skies debate, all signing an industry letter circulated by U.S. Travel last month. But this new coalition represents a stepped-up commitment against the war on competition inherent in the Big Three's agenda."
JetBlue president and CEO Robin Hayes added: "Global competition is a fact of life. Open Skies has opened the door to tremendous new opportunities for U.S. airlines including JetBlue — competition that benefits consumers and the economy — and we must oppose calls to roll back that progress and risk reverting to the old days of heavy government regulation of our industry."
Steele Luxury Travel
www.SteeleTravel.com