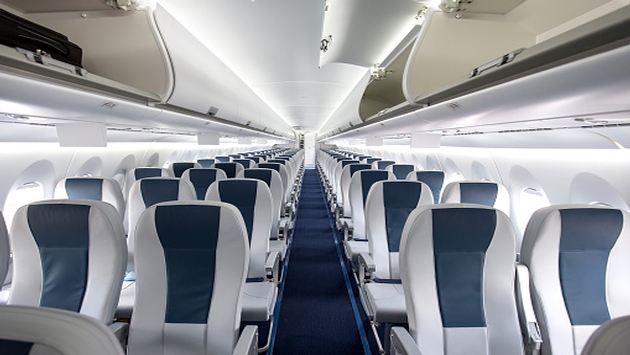 By Patrick Clarke
A man flying Air Zimbabwe from Johannesburg, South Africa to Victoria Falls, Zimbabwe last month was treated to a personalized flight and a once in a lifetime experience, Today.com reported.
Talk about eerie, former World Chess Championship finalist Nigel Short was the lone passenger aboard the 105-seat Boeing 737 departing Johannesburg for the world's largest waterfall.
"I went to check in and they said don't be late because we only have four passengers," Short told Today.com. "So, I got to my gate on time and there was no one there. I was uncomfortable because I thought maybe I made a mistake or arrived too early. The gate listed on my ticket was correct, so I went back four or five times and there was still no sign of anyone."
The flight crew eventually arrived to inform Short that he would be traveling solo.
After moving from his assigned aisle seat to one of the many available window seats, Short received a personalized safety demonstration and announcements from the flight crew.
"They would say things like, 'Mr. Short, we're beginning our descent,'" he told Today.com.
Despite the lack of passengers, Short opted to remain in economy.
Acting Air Zimbabwe CEO Edmund Makona's personal assistant Emma Benhura explained why the deserted flight wasn't canceled via NewsDay:
"Please be advised that the aircraft in question operated Victoria Falls-Bulawayo then Johannesburg and it became necessary for operational reasons to position the aircraft to Victoria Falls to operate a scheduled flight Victoria Falls-Harare. The flight had therefore been rescheduled and some of the booked passengers had opted for other earlier flights."
Ironically, Short's unique journey to his destination became arguably a more memorable experience than the trip itself. "The Falls were great," he told Today.com. "But, I can't imagine I'll have such an experience like the flight ever again."
Steele Luxury Travel
www.SteeleTravel.com