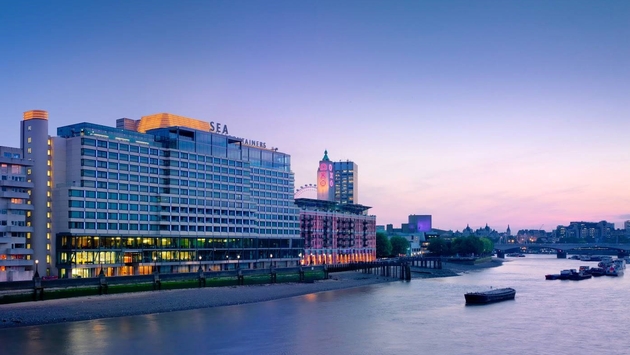 By Ryan Rudnansky
Morgans Hotel Group, which was a catalyst to the boutique hotel concept, could merge with major entertainment company SBE Entertainment Group, according to a Wall Street Journal report.
According to the report, SBE founder and CEO Sam Nazarian has been in "advanced talks" with Morgans to merge. Nazarian would likely become the CEO of the combined company, and a deal could be announced "as early as this month."
The combined company would manage 19 hotels across the hotel brands SLS, Delano and Mondrian in cities such as Los Angeles, New York, Miami and London. It would also include SBE's nightclub brand Hyde.
Morgans, founded by hotel entrepreneur Ian Schrager, is famous for being a major player in the boutique hotel movement, beginning with the introduction of Morgans Hotel in New York in 1984 and continuing with the Delano and Mondrian brands.
But Morgans has fallen on hard times lately, suffering from financial losses, turnover and disagreements among its top decision makers. It has sold the majority of its properties (with the exception of the Hudson in New York City and the Delano in Miami Beach), but it has yet to agree to an acquisition of the entire company. It has reportedly turned down offers from Hyatt Hotels Corporation and several Middle Eastern investment funds. Before trading activity last Thursday, its share price had dropped nearly 30 percent in the last 12 months, representing a 52-week low. Its share price rose 6.7 percent in 4 p.m. trading last Thursday, most likely due to the recent news of a potential merger.
SBE has also experienced some changes. Nazarian has sold SLS hotels in Beverly Hills and Miami, as well as two restaurant brands, instead opting to be more of a management company. He also isn't directly involved with the recently-opened SLS Las Vegas hotel anymore after Nevada gambling regulators only granted him a limited and temporary casino license.
Morgans' largest creditor, Ronald Burke, would reportedly at least have a board seat with the new company.
Steele Luxury Travel
www.SteeleTravel.com