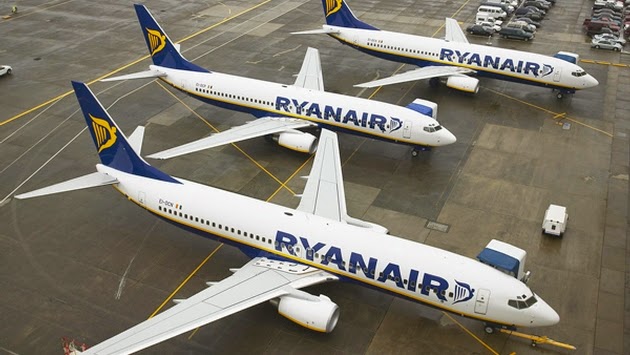 By: Rich Tomaselli
In a stunning development, Ryanair today abruptly reversed course on plans to develop trans-Atlantic flights, just days after saying it would do so.
The Board of Directors for the low-cost European carrier refuted its own company, issuing the following statement to the stock exchange earlier today:
"In the light of recent press coverage, the Board of Ryanair Holdings plc wishes to clarify that it has not considered or approved any transatlantic project and does not intend to do so."
Just days earlier, several British news outlets reported that Ryanair had received board approval to pursue flights to the United States, and that a preliminary outline of the plan would have Ryanair flying to the U.S. in four or five years' time.
According to the Financial Times, the airline's board had approved plans to fly between up to 14 European cities and the same number of U.S. cities, including New York, Boston, Chicago and Miami, among others.
The airline even issued this statement:
"We are talking to manufacturers about long-haul aircraft but cannot comment further on this. European consumers want lower cost travel to the USA and the same for Americans coming to Europe. We see it as a logical development in the European market."
Ryanair's flamboyant CEO, Michael Ryan, has long made it known that he would like to fly to the U.S. There were even reports that Ryanair would be offering the initial flights, whenever that happened, for as low as 15 pounds.
But this is a major gaffe, to say the least. Given that today's statement was issued to the stock exchange, it would not be surprising if some sort of investigation followed as to why the airline would say one thing and then retract it 72 hours later.
Steele Luxury Travel
www.SteeleTravel.com